Idea for a map with Trains and RC cars
09-07-2017, 08:08 PM
Idea for a map with Trains and RC cars
i think we should have new kinds of playing in Sumo instead of just being alive,lets start with something with trains,the idea is,The Train Runs as soon as players are spawned,no matter when they spawn they spawn right on the train,rapidly train's speed and route changes making it hard to stay on the train for long,the last player remaining throughout the course wins,one more thing i advise to have some RC cars for this kinda gameplay in Sumo since there is not enough room for normal cars to roam/takedown players on the train



That's all i can think about it,please add some more points in it
---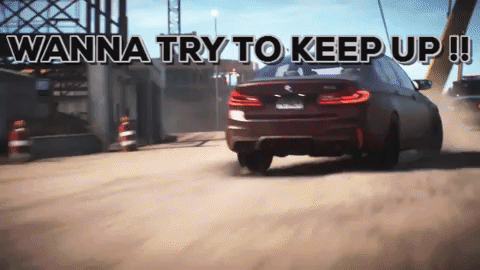 09-07-2017, 11:33 PM
Timid
Coolest Server Administrator

Posts: 359
Joined: Apr 2014
Reputation: 8
RE: Idea for a map with Trains and RC cars
(09-07-2017 08:08 PM)

RockingKevin Wrote: i think we should have new kinds of playing in Sumo instead of just being alive,lets start with something with trains,the idea is,The Train Runs as soon as players are spawned,no matter when they spawn they spawn right on the train,rapidly train's speed and route changes making it hard to stay on the train for long,the last player remaining throughout the course wins,one more thing i advise to have some RC cars for this kinda gameplay in Sumo since there is not enough room for normal cars to roam/takedown players on the train



That's all i can think about it,please add some more points in it
I don't really get this at all.... So players spawn on a train and are supposed to knock each other off as the train is moving? Whoever stays on the train at the end wins?
I just feel like this is supposed to be a suggestion for a deathmatch server, and not a SUMO server....
09-07-2017, 11:36 PM
Redirect Left
The Beacon of Love

Posts: 5,412
Joined: Aug 2010
Reputation: 93
RE: Idea for a map with Trains and RC cars
You cannot spawn a vehicle with speed already, so it isn't possible to spawn people onto a moving object. Also, this would cause numerous sync issues with people who have high ping or packetloss, as opponents would be constantlly seen as falling off, when they are not. Similar to the object movement lag you see in sinking maps.
---

[17:42:17] <@SugarMommy> *aaah daddy~ .. spank me.. HArd~*
09-10-2017, 05:58 AM
Confucius
Beyond Godlike

Posts: 660
Joined: Jan 2011
Reputation: 31
RE: Idea for a map with Trains and RC cars
In addition to RDL's points:
- If you did manage to somehow spawn on the roof and stay there, you would only have to sit still in order to not fall.
- RC Bandit, RC Tiger and RC Cam all no-clip with other vehicles (they have no physical mesh to hit), you couldn't hit or knock each other.
- Trains & trams are restricted to one of the 4 predefined rail routes, of which 2 are extremely difficult to reliably spawn trains on (and both pass through terrain/buildings), so you're restricted to the standard train loop or the SF tram line.
- Train carriages are buggy and sometimes do not spawn behind the locomotive.
- Fall-off level is a fixed value, the train routes all have wildly fluctuating routes, so while it
is
possible to code eliminations by falling off the train, it would require additional coding.
---
Lead Administrator
Sumo Scripter
Sumo Map Creator
First Player to reach 100, 200, 250 and 300 recorded wins
First Player to reach 100 recorded duel wins

User(s) browsing this thread: 1 Guest(s)